WHAT'S HAPPENING AT SAILING LOGIC IN DECEMBER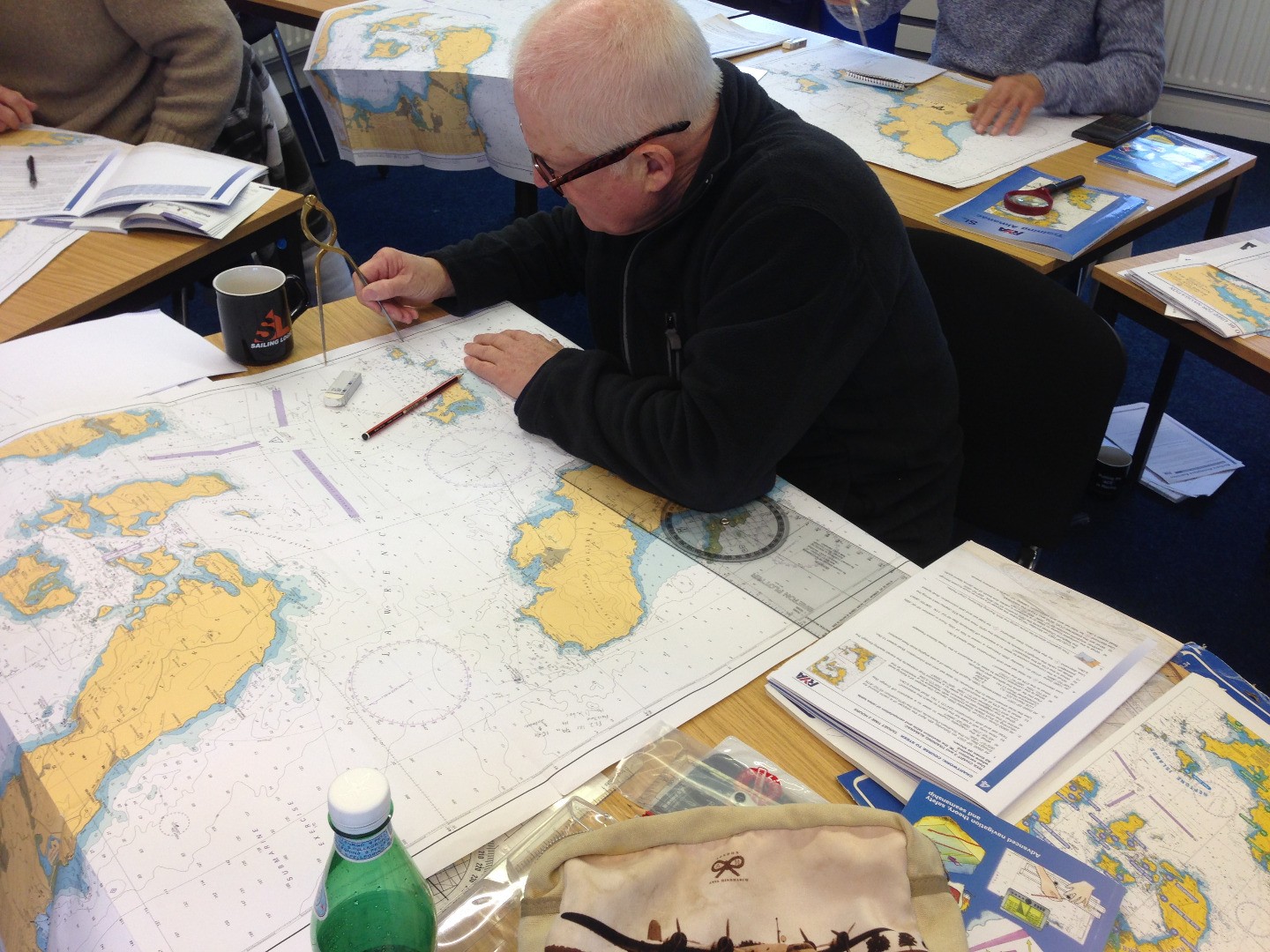 Here at Sailing Logic HQ , December is about practicing our mince pie eating and prosecco drinking to make sure we are at our peak performance in time for Christmas and planning lots of exciting sailing for 2019. Last night, in the name of prosecco practice, we met lots of past, present and future crew at the Royal Ocean Racing Club's London Clubhouse for Christmas Drinks – thank you to everyone who came along, it was a fun evening and we hope you all enjoyed yourselves as much as we did!
Now on the serious stuff! Here's just some of what we've been busy planning for 2019
January
Join our popular spilt weekend RYA Yachtmaster Offshore and Yachtmaster theory course in our Port Hamble classroom. Taught by Chief Instructor Mac, it's the perfect course for Day Skippers looking for the next step.
February
Fastnet racers and yachtmaster students – get your RYA First Aid course up to date. This is a one day course in our classroom and now includes training in the use of defibrillators.
RORC Caribbean 600 – race with Skipper Jon and Mate Jimbo in this legendary 600 mile race on our First 40 'Rocket Dog II'. Now in its 11 th  year, this race is not to be missed. Blue water, sunshine, Caribbean islands to race around and a predicted fleet of 100 yachts – this will be the biggest 600 yet! We've got just two crew spots left.
March
More for you fastneters – book your World Sailing Personal Offshore Safety Course nice and early, don't leave it until the last minute!
Blow the winter cobwebs off your sailing boots and take part in the Warsash Spring Series . Inshore racing in the spring sunshine. Choose a pair of weekends including training and two days of racing.
April
Antigua Sailing Week – this is the original Caribbean regatta! Big around the marks courses in breeze and deep blue water. It's the kind of sailing that spoils you for all other sailing. Racing on 'Rocket Dog II' with Jon Tyrell. Just four spots left.
June
First training weekend for the Compact Fastnet Campaign teams. We've got just two places left to join to join in the Fastnet challenge. Sailing Logic will have five First 40s in the race – bring on the banter and bets on who will be the first boat home! If you fancy something a bit bigger, there are four spaces available on the Grand Soleil 50 'Sidney II' with Bob and Tanya.
November
This is forward planning at its best. We are so enjoying the reports from Jon taking part in the 2018 ARC on 'Rocket Dog II' that we've already sorted out a fabulous ride for next year. We are delighted to announce that Skipper Bob and Mate Tanya and the stunning Grand Soleil 50 'Sidney II' will be taking part in the ARC 2019 and crew spaces are available now. The trip from Las Palmas in the Canaries to St Lucia is 2700nm and takes around 18-days following the traditional 'go south until the butter melts' tradewinds route. See all the details and book soon – there's limited places and this is likely to sell out quickly.
Can't see the kind of event you were looking for? Don't worry – we've got lots more! Get in touch and chat about Day Skipper courses , Cowes Week racing , Round the Island Race , boat handling courses and more….